Before I Blogged I Read: The Raven Boys by Maggie Stiefvater
I started this blog around a year and a half ago, so obviously there are TONS of books that I read before this blog was created. This feature, which was made by the awesome Jamie over at The Perpetual Page Turner, showcases books that we've read a long time ago. Now, this won't be like a normal review. Instead I will just be sharing some notes I had while reading it originally.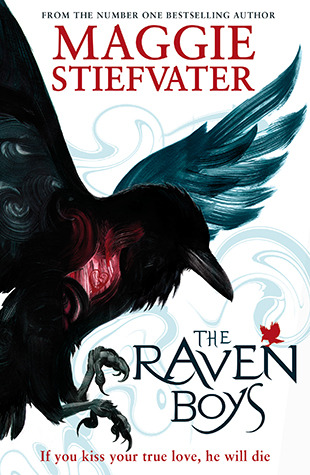 Book title/ Author: The Raven Boys by Maggie Stiefvater
Publisher/ Year: September 19th 2012 Scholastic
Genre: YA Fantasy
Series: The Raven Cycle #1
Pages: 454
Source/ Format: Paperback | Bought with my own money
Rating: I gave it 5 stars on Goodreads
Date I read it: October-November 2012
Thoughts
1. Some of my favourite fictional friendships. The relationships that Blue has with The Raven Boys feels so comfortable and something I want to be a part of. Also, the friendships solely within the boys is amazing to read about because Gansey especially, acts different with each of them and regards them differently.
2. Beautiful world-building. Maggie Stiefvater just knows how to capture you straight away and describe these beautiful scenes. She makes me want to visit Virginia and I never thought that would be a place on my list.
3. Seeing Blue come out of her shell. Throughout the length of the book, you see Blue start off as a closed-off sensible girl with no friends, and end off with a group of great friends, and having fun for once.
4. Unexpected enemy. The character that turned out to be the opposition was never really an option in my mind, because he seemed so weedy and lacking effort. I did enjoy Maggie's choice however, because he was unexpected and it gave the book that surprise element.
Have you read this book? Love it or hate it? Let me know in the comments below!