Ash by Malinda Lo: Book review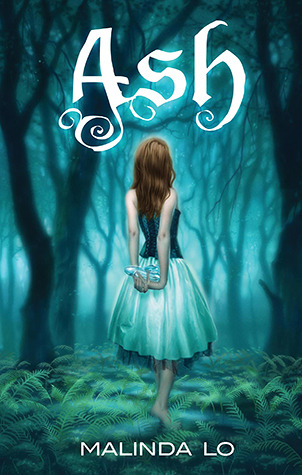 Publisher/Year: March 4th 2010 Hodder Children's
Genre: YA Fairytale Retelling
Series: No
Pages: 291
Source/Format: Paperback | Bought
Rating: 4.5 stars out of 5
*This review may contain spoilers!*
Synopsis
In the wake of her father's death, Ash is left at the mercy of her cruel stepmother. Consumed with grief, her only joy comes by the light of the dying hearth fire, rereading the fairy tales her mother once told her. In her dreams, someday the fairies will steal her away, as they are said to do. When she meets the dark and dangerous fairy Sidhean, she believes that her wish may be granted.
The day that Ash meets Kaisa, the King's Huntress, her heart begins to change. Instead of chasing fairies, Ash learns to hunt with Kaisa. Though their friendship is as delicate as a new bloom, it reawakens Ash's capacity for love—and her desire to live. But Sidhean has already claimed Ash for his own, and she must make a choice between fairy tale dreams and true love.
My review
I have owned this book for YEARS, and just never picked it up. A little while ago I decided enough was enough and finally read it, and I'm so glad I did. As a big fan of fairytale retellings, I really wanted something different then just a regular Cinderella retelling, and boy did I get that.
At times I did find this book a bit confusing, and it was slow in the beginning. However, when the story picked up, I was gripped and could not wait to say what would happen next.
The writing is beautiful, and if I ever see Lo coming out with a new book that interests me, I will definitely pick it up. The imagery in Ash is described in so much detail.
I love the fact that this is a lesbian retelling of Cinderella, because fairytales are such a big part of many peoples childhoods, and yet LGBT relationships are typically not represented in these stories. And yet, Ash is so much more than just that.
The characters in this book were all so interesting and I would like to see more of them.
If, like me, you love fairytale retellings, I would highly recommend this one.
Izzy