True Calling by Siobhan Davis: Book review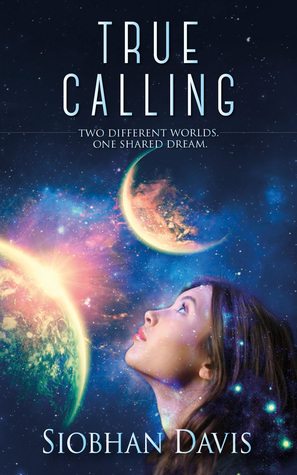 Book title/ Author: True Calling by Siobhan Davis
Publisher/ Year: August 1st 2014 Siobhan Davis
Genre: YA Dystopian
Series: True Calling #1
Pages: Unknown (read on kindle)
Rating: 2 stars out of 5
*This review may contain spoilers!*
Synopsis
Planet Novo, nestled in space twelve hundred miles above the surface of the Earth, is the new home of 17 year old Cadet Ariana Skyee. Confused by the government-sanctioned memory erase and distressed at her impending forced marriage and motherhood. Ariana's plans for the future are thrown into complete disarray.
My review
This book is actually the first self-published book I have read and although I didn't love it, it did exceed my expectations.
I liked Ariana in the beginning, but I found her getting more and more annoying throughout the book. She swaps between feisty and rebellious towards the whole arranged marriage situation one minute, and then enjoying other parts of it, like the clothes, and makeup. Also, it seemed as though Siobhan Davis was trying a bit too hard to make Ariana perfect by having her be really talented in so many different things. To be honest, it just made her seem unrealistic to me.
Even though Ariana wasn't my favourite main character, she is nowhere near as bad as Cal. I feel like their whole relationship was ruined when they got together. And not to mention how overly possessive Cal was about Ariana. I didn't like how Ariana went from hating Cal to suddenly having an epiphany and liking him, and no one even bat an eyelid.
My favourite character was definitely Zane. I really enjoyed reading from his POV, and wished his part was longer.
Overall I liked the writing but occasionally there were some words that are very British, and it didn't feel right to have them in a dystopian novel.
At the beginning of the book, it kind of felt like I was just thrown right into the story with no sense of back story whatsoever. I would've liked information about all the regions and the different jobs and I felt as though I didn't get that.
One thing I did really enjoy was the twist at the end. It shows that Clementia may not be as good as it seems.
This book really reminded me of The 100, so I'd say if you enjoy that, then you should give it a go.